'The Bachelor' Finale: Part One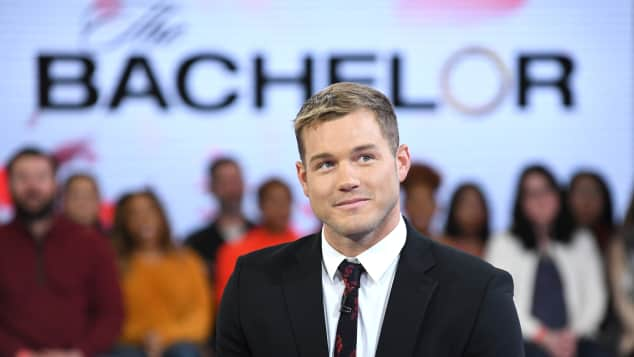 view gallery
(© Getty Images)
Night one of the two night The Bachelor finale took place last night and all of Bachelor Nation was on the edge of their seats to see what would happen after the most talked about moment of the season: the fence jump. We have the recap of night one for you right here, but be warned... multiple spoilers ahead! 
Colton Underwood's journey to find love came to a halt last week when he infamously jumped an eight-foot fence and disappeared into the Portuguese countryside. Well, we were eager to see what happened next and got some of our answers last night. Still unsure if Colton ends up with the love of his life, let's recap the most important details of last night's show. 
They Found Him!
Starting the show, Chris Harrison and the crew are frantically searching for Colton in the dead of night in Portugal. They finally find him and he tells Chris that he's done. The next day, he sits down with Chris and he reminds Colton that he still has two women here and Colton responds by saying that he is determined to "fight for someone I love", even though Cassie has already said goodbye. 
Breaking the news to Tayshia
Colton knocks on Tayshia's door and and takes her outside for a chat. Clearly in distress, Tayshia gives him a hug and that's when Colton says "my heart is with somebody else. I love Cassie." Tayshia says she just wants a good guy and we can't help but want that for her too! She has been one of the most genuine people throughout this entire process. Unfortunately, it was the end of the road for Tayshia and Colton. 
Hannah G.'s Turn
Poor Hannah didn't even get to have a one-on-one and experience even the possibility of going to the fantasy suite so you can imagine her anger and confusion when COlton showed up at her door. Colton basically gives the same speech he did to Tayshia and Hannah just has to sit through the rejection. Hannah is in the studio live with Chris and she is angry and confused about the whole situation. She says she is no longer in love with Colton and slammed him for leading her on. You go girl!
Now What? 
Now, we are left with Colton and no women. Well, except for Cassie who is packing up and getting ready to leave Portugal and now Colton is on his way to go and fight for the 'love of his life'. What's going to happen? We will find out tonight, on the season finale of The Bachelor!