Maybe it's time to say goodbye!
These TV Series Are Ending In 2020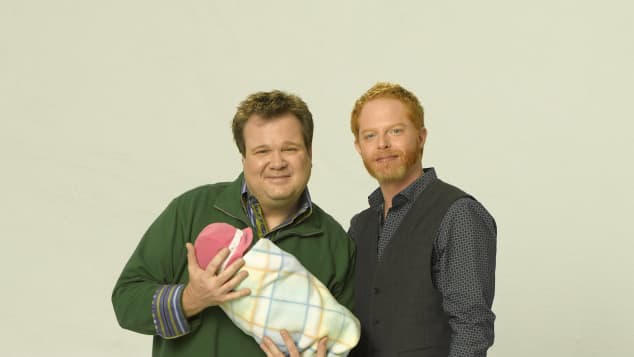 view gallery
(© imago images / Cinema Publishers Collection)
Some streaming platforms and broadcast networks have announced that some of our favorite series are actually on their final seasons. We have the complete list of television shows that will end next year!
Unfortunately some of our favorite television series will end next year! Some broadcast networks, cable channels, and streaming platforms have confirmed that a couple of shows are on their final seasons and therefore will be concluding soon. Modern Family is one of them, as well as Supernatural starring Jared Padalecki and Jensen Ackles, and the legendary series Criminal Minds.
IN CASE YOU MISSED IT: This is what Modern Family star Ariel Winter's life was like before fame
This is the full list of television shows that will end in 2020
Empire (Fox)
Modern Family (ABC)
13 Reasons Why (Netflix)
Criminal Minds (CBS)
Power (Starz)
Supernatural (The CW)
BoJack Horseman (Netflix)
(© imago images / Prod.DB)
The Good Place (NBC)
Homeland (Showtime)
Goliath (Amazon)
GLOW (Netflix)
Dear White People (Netflix)
Corporate (Comedy Central)
Claws (TNT)
How to Get Away With Murder (ABC)
Vikings (History)
(© imago images / Cinema Publishers Collection)
IN CASE YOU MISSED IT: The cast of Fuller House celebrated wrapping up series finale with karaoke version of theme song
Fuller House (Netflix)
Anne With an E (Netflix)
Lucifer (Netflix)
The Spanish Princess (Starz)
Trinkets (Netflix)
Fresh Off the Boat (ABC)
Will & Grace (NBC)
Agents of SHIELD (ABC)
Blindspot (NBC)
(© imago images / Cinema Publishers Collection)
Arrow (The CW)
The 100 (The CW)
Future Man (Hulu)
Strike Back (Cinemax)
Schitt's Creek (Pop)
You Me Her (Audience Network)
The Ranch (Netflix)