Cara Delevingne Urges Fans To Not Take Sides During Ashley Benson Split: "You Don't Know The Truth"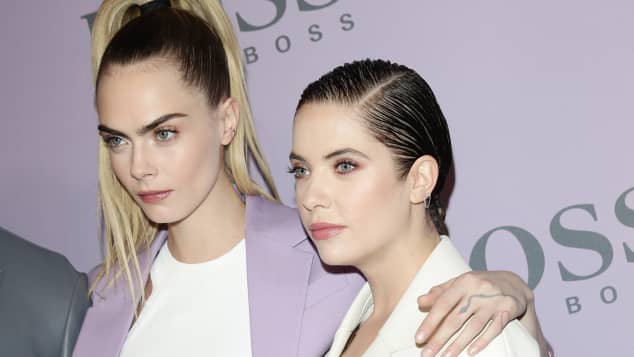 view gallery
(© Getty Images)
Cara Delevingne and Ashley Benson have called it quits after two years of dating, and fans were quick to put in their two cents. Delevingne isn't taking the hate for her ex, and speaks out on Instagram.
Cara Delevingne defends her ex
After two years of dating, Cara Delevingne and Ashley Benson have called it quits. As to why they broke up, fans have speculated, causing the fiery Carnival Row actress to speak out and defend her ex.
A source close to the couple told People that, "Cara and Ashley always had their ups and downs before, but it's over now. Their relationship just ran its course."
RELATED: THESE ARE TRAGIC CELEB BREAK UPS
In the beginning of April, sources close to the couple confirmed that they split, and Delevingne is apparently staying with her supermodel friends, one of which is Kaia Gerber.
On Thursday, Delevingne pleaded with her fans to leave Benson alone, breaking her silence since the split.
"To everyone hating on [Ashley] please stop. You don't know the truth, only her and I do, and that's how it should be," she wrote to her Instagram story.
The post was prompted after Benson was seen kissing rapper G-Eazy, and many took to social media to blast the Pretty Little Liars actress for allegedly leaving the supermodel for the rapper.
Neither Benson nor Delevingne have commented on the spotted kiss, but Benson has liked multiple posts saying that it was a rebound mistake, and not in fact a relationship.