He was a man of many talents
'Hawaii Five-O' Star Jack Lord: His Impressive Career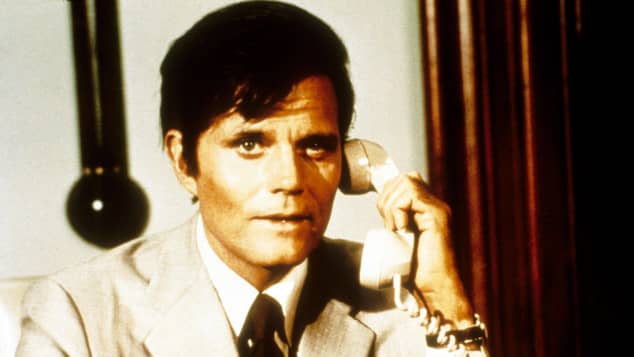 view gallery
(© imago images/ Ronald Grant)
Hawaii Five-O's Jack Lord is best known for portraying "Steve McGarrett" in the hit police drama series. The late actor played the part of "Jack McGarrett" for twelve seasons and was the driving force behind the show's success! Here is everything you need to know about Hawaii Five-O Jack Lord's impressive career. 
Hawaii Five-O's Jack Lord, also known as "Steve McGarrett", was born December 30, 1920 in Brooklyn, New York. As a child, Lord developed an avid interest in sailing and would eventually become a Merchant Marine reaching the rank of Able Seaman. 
While helping to film training videos for the marines, Jack Lord grew fond of acting and decided to give the entertainment business a whirl! 
Hawaii Five-O Jack Lord
Hawaii Five-O would cast Jack Lord into the role of "Detective Steve McGarrett" in 1968. Not only was Jack Lord the star of the hit 1970s police drama, but he also helped to encourage the casting of native Hawaiians.
When Hawaii Five-O creator Leonard Freeman passed away in 1974, Jack Lord would help take over as executive producer of the show! Lord was known as a perfectionist when it came to his work and focused on the small details, which drove the series to become the longest airing cop drama by the time it ended in 1980. 
Jack Lord's Impressive Legacy
When Jack Lord passed away in 1998 at the age of 77, he left an impressive legacy behind. In addition to being a talented actor and director, Lord was also a gifted artist. Like sailing, art was also his childhood dream, and he even sold artwork professionally throughout his lifetime. 
While Jack Lord laid low following the success of Hawaii Five-O, the impact he had on the series has lived on. Archive footage of the late actor continues to find its way into a number of series and films like the new 2010 Hawaii Five-O series!