Hugh Grant Says He Wants To Do A 'Notting Hill' Sequel To Prove Happy Endings Are "A Terrible Lie"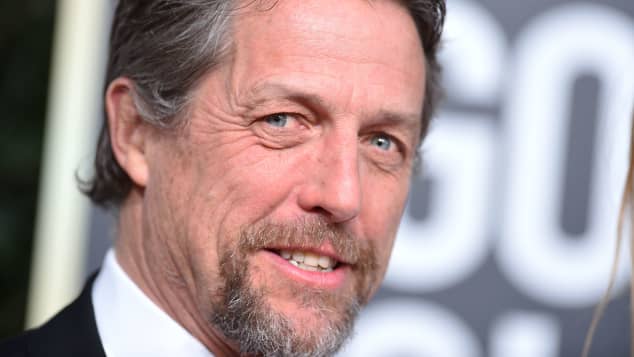 view gallery
(© Getty Images)
Hugh Grant is revealing how he truly feels about rom-coms, and shares that it's all a big lie! The British actor is reliving his role in the iconic Notting Hill in which he starred alongside actress Julia Roberts.
Hiding nothing, Hugh Grant is revealing how he feels about romantic comedies, despite having starred in some of the most iconic romantic comedies known to Hollywood, Grant says it's not realistic!
Sharing how he really feels about the endings of his films such as Bridget Jone's Diary, Notting Hill, and Love Actually, Grant says that he'd love to star in a film that showed the truth.
Hugh Grant talks rom-com falsities
Being known for his iconic roles in some of the best rom-com's known to Hollywood, Hugh Grant isn't holding back about how he truly feels regarding the happy endings.
(© Getty Images)
The British actor was promoting his new HBO series The Undoing, which is a change in what he's used to since it's a psychological thriller, opened up that he feels he should do sequels to his rom-com's showing what happens after the sweet ending.
"I would like to do a sequel to one of my own romantic comedies that shows what happened after those films ended. Really, to prove the terrible lie that they all were, that it was a happy ending," he said. 
Grant added that the one he'd love to do a sequel of the most would be his 1999 classic Notting Hill, in which he starred alongside Julia Roberts. 
"I'd like to do me and Julia and the hideous divorce that's ensued with really expensive lawyers, children involved in a tug of love, floods of tears. Psychologically scarred forever," he laughed. "I'd love to do that film."
Would you like to star in a romantic comedy again? pic.twitter.com/RvKuCzy8RG

— HBO (@HBO) October 26, 2020
His latest interview comes after he admitted his five children are credited for saving him from becoming old and cynical.