The Inspirational Trailblazer
Laverne Cox: Her Rise To Fame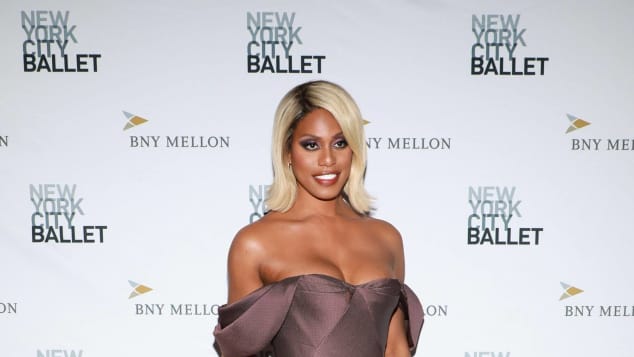 view gallery
(© imago images / Everett Collection)
Laverne Cox is an angel among humans and is the perfect role model for her countless fans all over the world. Her activism and philanthropy have made great strides for the LGBTQ+ community.
Born May 29th, 1972 in Mobile, Alabama, Laverne Cox was destined for greatness. Laverne has been a hard and dedicated worker all her life. She studied dance and acting at Indiana University Bloomington and Marymount Manhatten College in the Big Apple. 
IN CASE YOU MISSED IT: The Best LGBTQ Movies of All Time
She had been in countless short films and performances before her first big break in 2008 in the VH1 reality show competition I Want To Work For Diddy. Her determination got her far and although she did not win, Diddy asked her to accept an award for the show for him.
Laverne Cox And Her Rise To Fame
It was after this that she collaborated with VH1 to launch the groundbreaking 2010 show TRANSform Me, which made Laverne the first African-American transgender person to produce and star in her own Television program. 
In 2013 she landed a major role in the hit Netflix series Orange Is the New Black as "Sophia Burset". It was this role that really shot her into the spotlight. Her incredible talent and confidence shined through the screen. Since then she has had constant work in major films and television like The Mindy Project, America's Got Talent, Curb Your Enthusiasm, and Charlie's Angels.
Laverne Cox, One Of the Most Visible Activists Of the LGBTQ+ Community
Laverne even became the first openly transgender woman to win a Daytime Emmy for Laverne Cox Presents: The T Word. Laverne is a major figure in the LGBTQ+ community as she is always bringing attention to important issues in her perfectly eloquent and graceful way. 
When she was a guest editor Meghan Markle, Duchess of Sussex chose Laverne Cox to be on the cover of the September 2019 issue of British Vogue. Her passion and drive are so deeply inspiring to so many around the world.