"Ducky" On 'NCIS': A Look Back At David McCallum's Career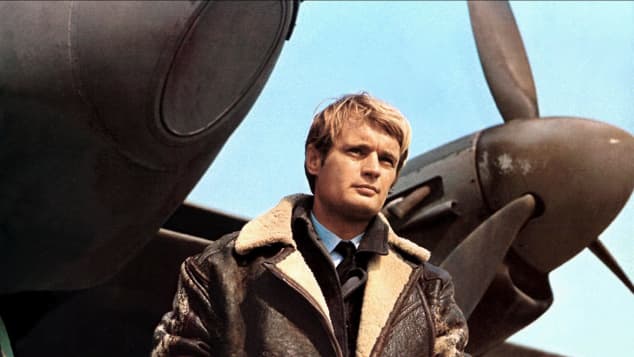 view gallery
(© IMAGO / Mary Evans)
Many know David McCallum as lovable "Ducky" on the hit show NCIS. But did you know he was a famous sex symbol in the '60s? 
Adorably quirky medical examiner "Dr. Donald 'Ducky' Mallard" on NCIS has become one of the most beloved characters in the franchise. But who was he before he became the wise, silly, and morbid ME for the NCIS team?
David McCallum's Hollywood Highlights
Scottish-born British actor David McCallum has always had an interest in performing. He went to university in London where he pursued a career in music and began doing voice performances for BBC Radio. 
He landed a few small theater roles before playing a doomed young royal in Whom the Dogs Love, Die Young. A promotional photo of him posed in a James Dean-like way helped get him signed for the Rank Organisation film company. 
He then went on to star in Violent Playground, Robbery Under Arms, and Billy Bud. Then David began to break into the American Hollywood scene with his role as "Lt. Cdr. Eric Ashley-Pitt a.k.a. 'Dispersal'" in the Steve McQueen hit The Great Escape. He even starred in The Outer Limits and Perry Mason! 
Then David hit his big break starring as Russian secret agent "Illya Kurakin" in the Robert Vaughn series The Man From U.N.C.L.E. His on-screen chemistry with Robert led him to be the co-star of the series. His enigmatic character quickly skyrocketed the blonde David into an international sex symbol! 
Countless radio hits came out in dedication to David's character "Illya" and a rock band even named themselves "Illya Kuryaki and the Valderramas." David rightfully earned 2 Emmy Award nominations for this great and complex character. 
David was also an avid musician, recording four albums: Music... A Part of Me, Music... A Bit More of Me, Music... It's Happening Now!, and McCallum. His songs have been sampled by Dr. Dre and were even featured in Baby Driver.
He continued to star in Hollywood productions like The Invisible Man, Sex and the City, Team Knight Rider, Sol Madrid, Mother Love, and in Murder, She Wrote.
NCIS' "Ducky"
After a few years of fewer roles, McCallum landed his favorite role of "Dr. Donald 'Ducky' Mallard" in the smash-hit series NCIS. "Ducky" is the hilarious medical examiner who talks to the dead bodies he examines who was first met in JAG. 
Series creator Donald P. Bellisario said during the behind-the-scenes commentary that David became an expert in forensics and even went to many medical examiner conventions. Donald even considered making David a technical advisor on the show because his knowledge is so vast!
He is also an avid voiceover actor in countless hits like Ben 10 and Batman. McCallum is also a published author! He wrote a great crime novel called Once a Crooked Man! We can't wait to see what he does next. 
Interesting "Ducky" Facts
While on The Man From U.N.C.L.E. David received more fan mail than any other actor in history ad MGM!
He went to the Royal Academy of Dramatic Art with Joan Collins!
He starred in over 100 roles on TV and in film. 
In season two of NCIS, "Kate" asked "Gibbs," "What did Ducky look like when he was younger?" to which he replied, "Illya Kuryakin."