A sweet and unexpected birthday gift from her late husband!
Vanessa Bryant Discovered Emotional Card Kobe Bryant Wrote For Her: "Wish We Were All Together"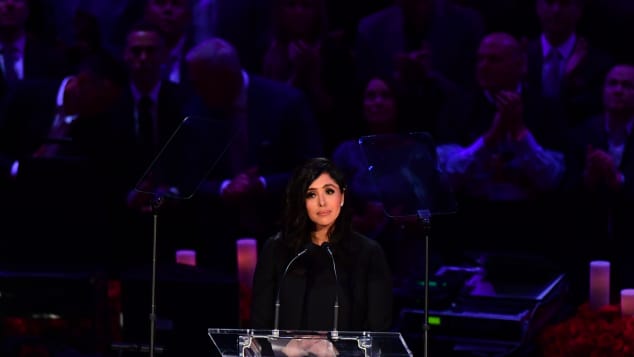 view gallery
(© Getty Images)
Nearly four months after Kobe Bryant tragically passed away, his wife Vanessa Bryant was surprised to find an unopened letter from him! See what she said about it here!
Vanessa Bryant shared that she recently discovered a letter from her late husband Kobe, and waited to open it on a special day! As People reports, Bryant took to Instagram to share the exciting find with her followers. 
"Yesterday I found an envelope labeled To: The Love of my Life. From, Tu Papi," Vanessa explained in her caption. "I waited to open one more letter on my birthday. It gave me something to look forward to today."
RELATED CONTENT: Vanessa Bryant Shares Sweet Picture With Daughters In Front Of Kobe And Gianna Mural In L.A.
Vanessa says she's "grateful" to wake up to her three daughters
Vanessa's post included a picture of the envelope with her hand over top of it. She also went on to share how much she missed Kobe and her daughter Gianna. "Missing the Love of my Life and my sweet little Mamacita- my fellow Taurus," Vanessa wrote. "Grateful to wake up to my 3 sweet girls today. Wish we were all together." 
Last month, Vanessa also posted on Instagram to commemorate what would have been her and Kobe's 19 year anniversary. Apart from the late Gianna, she and Kobe have three daughters together— 17-year-old Natalia, 3-year-old Bianca, and 10-month-old Capri.
See Vanessa Bryant's Instagram post about the letter she discovered months after Kobe Bryant's passing!