Andrew's essentially retired
Prince Charles Takes Over Prince Andrew's Royal Duties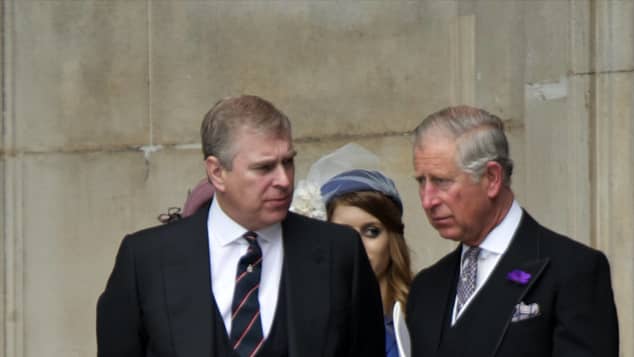 view gallery
(© Getty Images)
Prince Andrew has lost over 50 patronages since his scandalous connection to convicted predator Jeffrey Epstein and as more of his past behavior has come to light. Now Prince Charles is having to take on his brother's responsibilities. 
Prince Andrew's scandal has affected to Royal family in countless ways. His refusal to cooperate with the FBI and his "car crash" interview has caused the public to lose complete faith in the party boy Prince. 
Prince Charles Takes Over Prince Andrew's Duties
Countless charities have cut ties with Prince Andrew and now his older brother Prince Charles has come to his brother's rescue. More than 50 patronages have parted ways with the "party" Prince. 
The Sun reported that a few patronages said it "no longer appropriate" to continue to work with Andrew and a few major charities even said they would prefer to associate with a Royal member "better suited" to their intentions. 
Prince Charles reportedly was the one to make the decision that Prince Andrew had to retire from his public duties, against Andrew's wishes. And now to save face, Charles himself is having to take on many of Andrew's responsibilities. Hello! has just reported that Charles has taken over Andrew's role as president of Malaria No More UK and the Royal Philharmonic Orchestra.
The chief executive of Malaria No More UK released a statement saying, "We are empowered by the support of His Royal Highness and look forward to working with him to ensure our global community meets the vital international agreed targets towards ending malaria and saving millions of children's lives in the decades ahead."
"We must not let COVID-19 or climate change put us into retreat. Let 2021 be the year when we get back on track to end this preventable disease."
It is unknown what Prince Andrew is doing in the meantime, although he is frequently spotted horse riding at the Windsor estate. Many members of the public are concerned that Prince Charles and his other siblings are required to work more because of Prince Andrew's actions and now the 3rd youngest child of Queen Elizabeth is essentially enjoying a life of retirement. 
Sources have told The Daily Mail that Andrew is hoping to return back to his public duties once again.