Everything will change on March 31...
Prince Harry Is "Emotional" About His Final Royal Engagements, An Old Friend Says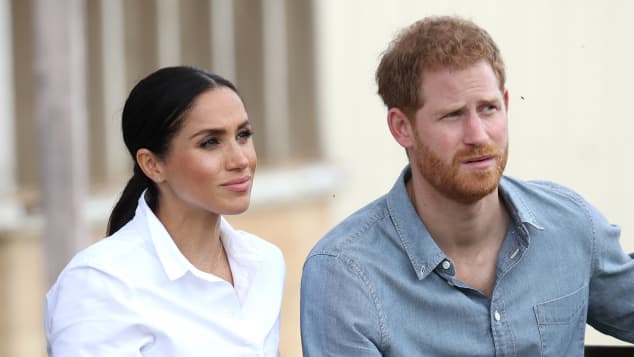 view gallery
(© Getty Images)
Prince Harry is finding carrying out his final royal engagements quite "bittersweet" as well as "emotional", while the Duke and his wife are getting ready to step down as a senior members of the royal family, an old friend now claims...
The Duke of Sussex and his wife Duchess Meghan are set to step down as senior members of the royal family as of March 31, and Prince Harry is facing some "emotional" weeks, one of his old friends has now told Vanity Fair.
RELATED NEWS: Princess Beatrice Getting a Title After Her Royal Wedding: Why Her Sister Eugenie Didn't!
As Harry and Meghan are just about to start a 'normal' life in Canada away from royal visits and other obligations, the Duke is finding the situation rather "bittersweet", the source claims.
Prince Harry's last weeks: "An Emotional Time"
"It's an emotional time for him in many ways," one of Prince Harry's oldest friends tells Vanity Fair, as the Duke of Sussex is facing his final royal engagements this week and next, including the the Commonwealth Service on Monday, March 9.
IN CASE YOU MISSED IT: Duchess Catherine and Meghan Markle's Next Public Reunion Date Revealed!!!
"I think in many ways it's bittersweet. He's always wanted to have a regular life and to get away from the spotlight, and that's what he's doing, but it basically means walking away from his family."
It is understandably a tough time for Prince Harry, who is essentially quitting the royal family, as his old pal notes as well: "Harry's a loving loyal guy so that will be very hard for him."