'30 Rock': Five Things You Probably Didn't Know About The Show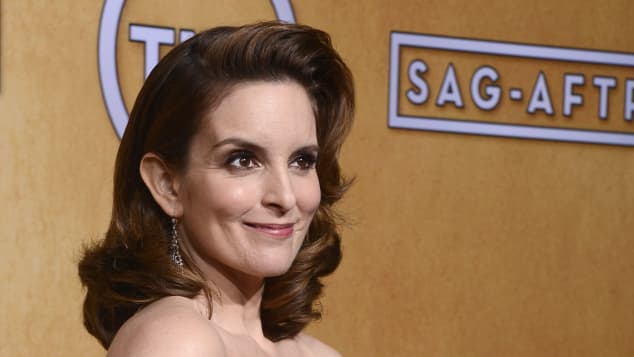 view gallery
(© Getty Images)
Miss 30 Rock? We do too! It may have ended in 2013 but we are still not over it. Here are some sneaky facts you may not have known about the show to keep you going.
NBC's treasured 30 Rock had a glorious 7 year run and grew a massive cult following because of its quick wit, great writing, and addictive characters. Centered around a Saturday Night Live-like comedy sketch show, 30 Rock starred real-life SNL comedian alumni like Tracy Morgan and Tina Fey, and award winning actors such as Matt Damon and Alec Baldwin.
These incredible actors were given the amazing task of having at least 7-10 jokes a minute! You'll be surprised by who was behind these incredibly hilarious and fast paced scripts. 
30 Rock is a roller coaster ride of comedy and is filled with tons of inside jokes, Easter eggs and interesting facts. Here are 5 of our favorites:
30 Rock was almost titled something different!
Creator Tina Fey wanted the show to be called "The Peacock" based off of the NBC logo, but NBC vetoed the idea because they did not want their precious icon to be poked fun of. 30 Rock has a better ring to it anyway.
2 Characters Were Created Specifically For Their Actors!
Both the characters of "Kenneth Ellen Parcell" and "Jack Donaghy" were created for the actors playing the parts. A few other actors had auditioned for the roles but the writers based the characters off of Jack McBrayer and Alec Baldwin then ended up being lucky enough to snag the pair for the roles.
Tina Fey even admittedly didn't believe Alec Baldwin would even want to play the part! What would 30 Rock be without the hilariously conservative and suave "Jack"? Let's not think about it. 
IN CASE YOU MISSED IT: What has "Jenna Maroney" Been Up to?
More Characters Playing Themselves!
The studio janitor "Subhas" is played by the real janitor at Silver Cup Studios, where the show is filmed! And an actual homeless man is used to play the homeless man frequented on the show. His name is Radioman and he is a quite well-known homeless man around New York City.
Who Was Behind That Fun And Bouncy Soundtrack?
30 Rock's composer is actually...Tina Fey's actual husband! Jeff Richmond left his position at Saturday Night Live to produce music for 30 Rock and even coined that iconic 'do do dodo do do do do do do dah'!
The Great Minds Behind The Scenes
Donald Glover was a head writer on 30 Rock before he made it big as "Troy" in Community, before his successful stand-up career, his successful music career, or his successful TV show Atlanta, you get the picture. World dominating comedian Hannibal Buress was also a main writer on 30 Rock before his time on The Eric Andre Show and Broad City really kick-started his rise to fame.