'The Expanding Universe of Ashley Garcia': This Is Netflix Star Paulina Chávez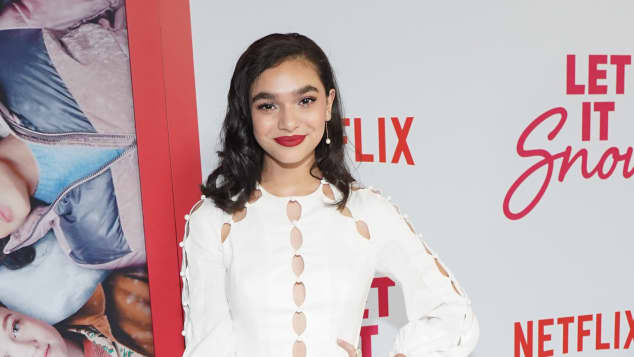 view gallery
(© Getty Images)
At only 19 years old, Paulina Chávez is paving the way for more Latin Americans to be represented on screen. Her new Netflix role on The Expanding Universe of Ashley Garcia is a character young kids of all backgrounds can look up to.
Paulina Chávez had a few small roles under her belt, but Netflix's The Expanding Universe of Ashley Garcia was made for her.
Netflix Is Making Strong Latin Role Models
Paulina Chávez loves to play "Ashley Garcia", a young 15 year old who has 2 Ph.D.'s already and wants to work for NASA! She is a spunky Mexican American from San Antonio who has professional training in theater, singing and can even play the violin! This ambitious and hard-working gal was perfect for the role of kid-genius "Ashley."
The Expanding Universe of Ashley Garcia is Paulina's First Big Role
Paulina had minor roles in commercials and small film roles but this new show is the "First big thing" she's ever been a part of and she could not be more excited. She gets to work alongside creator Mario Lopez and director Eva Longoria! We can't wait to see where this young actress goes!
Watch the trailer here!