Sharing her love of history!
Duchess Kate Goes On Museum Outing With Prince George And Princess Charlotte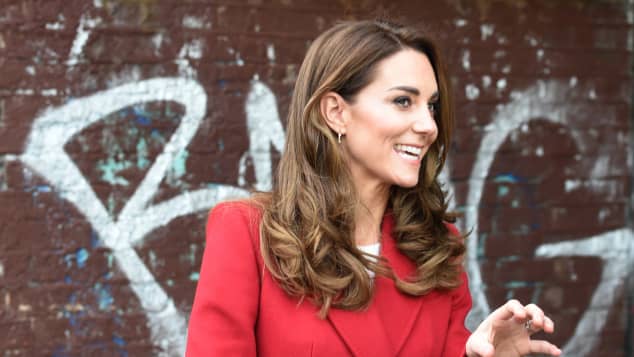 view gallery
(© Getty Images)
It's been reported that Duchess Kate recently stepped out with two of her kids, showing them some important British history! Kate took 7-year-old Prince George and 5-year-old Prince Charlotte to a London museum that celebrates the nation's values all the way from World War I up until now. Find out more here!
Duchess Kate recently went on an important outing with her two eldest children, Prince George and Princess Charlotte! As People reports, over George and Charlotte's current break from school, the Duchess of Cambridge took them to visit London's Imperial War Museum.
Duchess Kate has special link to Imperial War Museum
Duchess Kate has been known to take her children to the Natural History Museum, which isn't far from their Buckingham Palace home! The Imperial War Museum is located south of the river Thames, which means it's also relatively close by for the royal. It makes sense why Kate would want to bring George and Charlotte there as well, given the museum's focus on British history from World War I to the present.
As People mentions, Kate also has a special historical connection to the museum! That's because, during her 2018 visit there, she got to see written correspondence having to do with her great-grandmother's three brothers— who lost their lives after fighting in World War I— including a letter of condolence from Buckingham Palace's Keeper of the Privy Purse. Prince William has close ties to the museum as well, as he is patron of their fundraising foundation!
(© Getty Images)
Duchess Kate and family bake treats to honour veterans
Duchess Kate and Prince William have been spending time at their Anmer Hall home with George and Charlotte since they are on their half-term vacation! As People mentions, the royal family spent some time over the weekend baking some cupcakes for a special cause, which were then distributed to a specific group of people.
Decorated in red poppies, the treats were intended to commemorate those who have lost their lives while defending the country in war. They ended up being gifted to residents of a local care home that's run by the Royal British Legion— an organization that promotes the remembrance of fallen soldiers through their annual Poppy Appeal.
Earlier this month, Kate stepped out with William for the launch of her lockdown-themed photography project, Hold Still! It was also announced on Monday that she and William are looking to hire a new housekeeper, with applicants having until the end of November to apply for the coveted role.