From her private possessions...!
Princess Diana (†36): These Heirlooms Remind Princes Harry & William Of Their Mother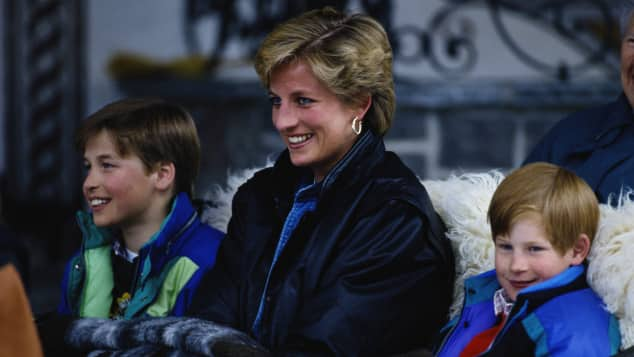 view gallery
(© Getty Images)
Prince Harry and Prince William were just twelve and fifteen when their mother, Princess Diana, died in a tragic car accident. After Lady Di's death, they both chose two of her personal possessions to remember her by.  
Over recent years, it has become more than clear that Prince William (36) learned al lot from Lady Diana (†36).  The affection she showed him and the loving care she gave him has obviously been an inspiration to him as a father.
That's not all Lady Diana's children inherited though. Prince William and Prince Harry (33) were also allowed to keep a few very special items that belonged to their mother, according to the Express.
Duchess Catherine now has Princess Diana's ring
Prince William chose a Cartier watch, while his brother Harry chose his mother's engagement ring. Prince Harry then passed the ring on to his older brother, when he proposed to his wife Duchess Catherine (36).
Since then, the diamond-set sapphire ring, which according to the Daily Mail is valued at £110,000 pounds has been owned by the Duchess of Cambridge.