Growing Up Has Never Been Harder
Netflix' 'I Am Not Okay With This' Is the Coming-Of-Age Drama With A Difference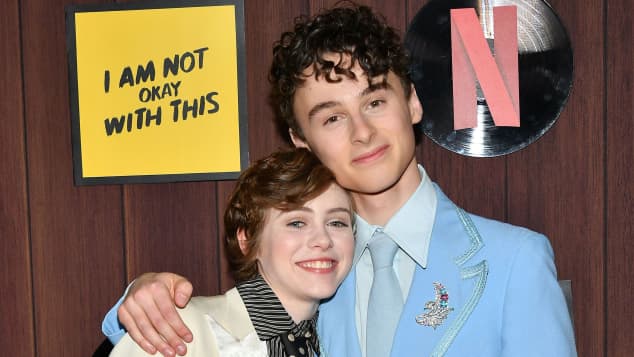 view gallery
(© Getty Images)
Netflix's new show takes on every teenage issue, trying to fit in, sexuality, mourning, and of course, super powers! With the countless teen dramas with incredibly similar stories and love triangles, this teen drama brings a fresh feel to the genre. 
It star Sophia Lillis portrays a 17 year old in the throws of puberty trying to fit in and be 'normal' while questioning her sexuality and at the same time realizing she might have telekinetic powers. Yikes! Just when you thought high school wasn't tough enough.
(© Netflix)
It Star Sophia Lillis Tackles Puberty and Powers in New Show
I Am Not Okay With This does a beautiful job of not making the budding super power the focus of the show. It still is centered around 17 year old "Sydney" going through what most of us do anyway.
IN CASE YOU MISSED IT: 'Modern Family': "Stella" The French Bulldog Dies Suddenly After Series Finale Filming
(© Getty Images)
"Sydney" tries to understand her sexuality without hurting the feelings of her male neighbor or best friend and crush "Dina", cope with the loss of her veteran father, make sense of her emotions, and keep her new power a secret.
It is tense, funny, and exciting, a great detour from the typical teen drama plot. Check out the trailer here: