He's in high demand after the 2020 Oscars!
Taika Waititi To Adapt Animated 'Charlie & The Chocolate Factory' Series For Netflix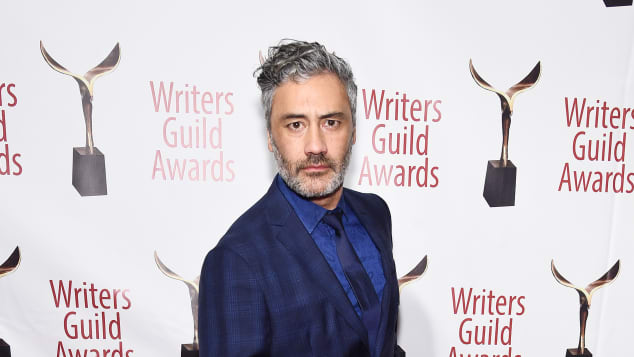 view gallery
(© Getty Images)
Taika Waititi has signed on with Netflix to adapt two animated versions of Charlie and the Chocolate Factory. The 2020 Oscar-winner will direct, write, and produce the series based on Roald Dahl's popular book.
Thor: Ragnarok and Jojo Rabbit director Taika Waititi is the first name attached to Netflix's new Roald Dahl series! The streaming service acquired rights to Dahl's catalogue and plans to release adaptations of his children's book classics, which include Matilda, The BFG, and more.
Waititi will direct and write a Charlie and the Chocolate Factory story, as well as a series that focuses on the "Oompa-Loompas."
(© Getty Images)
RELATED: Taika Waititi Caught Stashing Oscar Award Under His Seat
Taika Waititi's movies and TV series
Waititi is known for directing the popular Marvel movie, Thor: Ragnarok. He's also directing its sequel, Thor: Love and Thunder, which comes out in 2021.
The New Zealand director earned critical acclaim for the Nazi satire drama Jojo Rabbit in 2019. The film won him the Oscar for Best Original Screenplay.
The new Charlie and the Chocolate Factory series with Netflix will be Waititi's first foray into animation.
(© Getty Images)
IN CASE YOU MISSED IT! 2020 Oscars: The Full List of Winners
Taika Waititi adds a Netflix series to his plans
Waititi is also attached to a new horror-comedy series with Jude Law titled The Auteur. His next film, however, is a soccer movie called Next Goal Wins. It's expected to premiere in 2020.
The director also recently went viral as a result of many photos that appear to catch him napping in odd places.